50 Books A Year

Competition
Reading has a direct impact on human development, on every part of the lives of citizens and has considerable consequences. It not only enhances the quality of life but also strengthens the democratization in a country as it empowers the critical thinking skills of individuals and leads to greater understanding of others. There is also a connection between human health, economic well-being and the reading habit. Therefore, according to the National Reading Campaign Canada, "It is important for society to have a large portion of the population engaged as readers so they can exercise power over their lives and understand how to make effective changes".
The first and biggest book reading competition to inculcate love of books.

Competition will start from 01-Dec-2021 to 31-Sept-2022.

Students of all universities will participate in it.

Each participant has to read 50 books a year.
50 Books A Year
Awards
The best reader will win the Read Pakistan 50 Books a Year award, a Kindle device, a set of books, and a cash prize.

Top 50 participants will get participation certificate and a Kindle

Top 3 participants will win Read Pakistan shield and a Kindle

The best reader of a university will win a shield and a kindle.
The best partner university will earn Read Pakistan Award (the most prestigious award of Read Pakistan).
Prof. Somia Sohail
Prof. Rana Qazi
Dr. Maqsoda Hussain
Naeem Fatima Alvi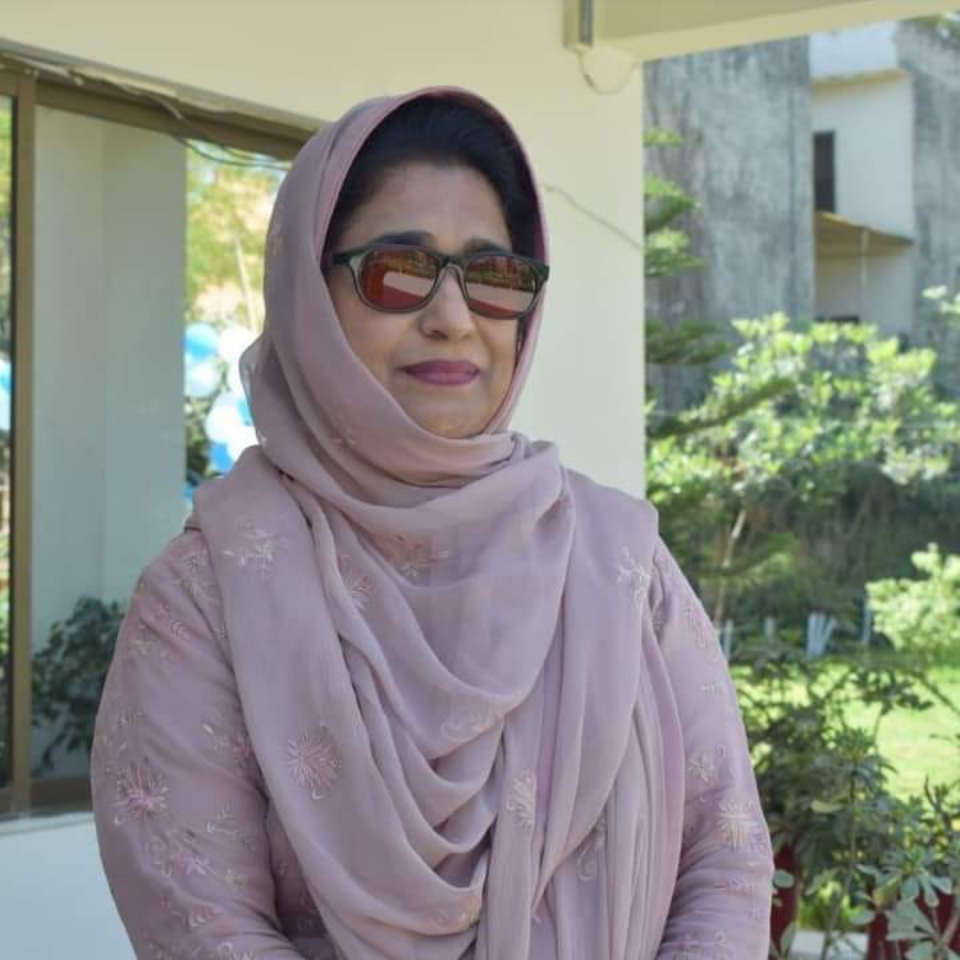 Dr. Asma Zahoor
Books for
the Competition
Events
Mohi ud din Islamic university, Tarar khal AJ&K on 11th of September 2021.
Read Pakistan strives day in, day out to promote Book Reading culture in Pakistan thorugh multiple programs, events and projects. One such outstanding project is Readers' Conference.
We hold two kinds of conferences to highlight the transformational power of books. An Annual Conference (conducted in Islamabad) to appreciate the outstanding performance of each member.
And the second sort is a conference, held in each member educational institute/ university on annual basis. One such conference is recently conducted in Mohi ud din Islamic university, Tarar khal AJ&K on 11th of September 2021.
This session was joined by following worthy members:
Chairman Read Paksitan, Farrukh Dall, Pro Vice Chancellor MIU, Amanullah. Director ORIC, Dr. Kaisar. President & CEO Read Pakistan, Syeda Fatima Hasan Gilani, Cyber Sultan, Hamdan Zulfiqar. And other ther HOD's and faculty members
The members in general and Chairman Read Pakistan Farrukh Dall and President & CEO Read Pakistan Syeda Fatima Hasan Gilani in particular highlighted the importance of books, value of book reading habits and some other ideas of the like.
Rawalpindi Women University, Rawalpindi on 5th December 2021
Read Pakistan always tries it's best to promote book reading culture in Pakistan and enlightens it's motto " Promoting Reading Culture" on every platform.
One of such ceremonies was held at Rawalpindi Women University in the form of orientation session to make students aware of the nature of this 50 Books A Year Competition.
Chairman Read Pakistan, Sir Farrukh Dall led the team and introduced 50 Books a Year Competition among students. Liaison Head, Momina Talib was also there.
Ma'am Umme Kulsoom,  Head of 50 Books A Year Competition also glorifies the ceremony with her presence.
University of Wah, Wah Cantt on 21 December, 2021
University of Wah in collaboration with Read Pakistan organized Launching Ceremony of "50 Books A Year" (BAY) Competition on 21 December, 2021. Students were briefed regarding different stages of the competition and a list of books for the first stage of competition was shared with them. Read Pakistan Team also addressed queries of the students and the ceremony ended with the capturing of a group photo.
"First Stage Evaluation of 50 Books A Year Competition" on 31 March, 2022
Read Pakistan-UW Chapter, under the flagship of UW Literary and Debating Society, organized "First Stage Evaluation of 50 Books A Year Competition" on 31 March, 2022. Ms. Syeda Fatima Hasan Gilani, CEO and President, Read Pakistan Trust graced the ceremony as Chief Guest. During her interaction with faculty and students, she highlighted the role of Read Pakistan in promoting reading culture in youth. She also applauded efforts of the University for successfully conducting First Stage Evaluation of 50 Books A Year Competition, conducted by three groups of two faculty members each. 30 students appeared for the evaluation.
50 BAY Assessment in Partner Schools
GHSS Kotigram,Dir Lower.

GHS Laram,Dir Lower.

GPS Coloney,Dir Lower.

Khyber School of Sciences,Dir Lower.

Falcon House Model School,Dir Lower.