Our love affair with ebooks is over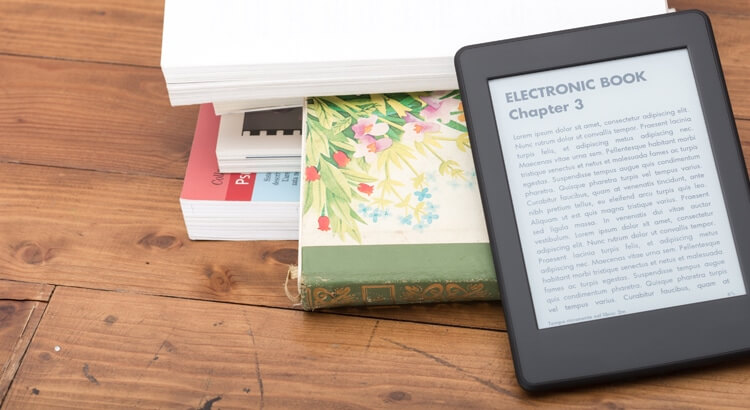 Digital books were once heralded as being a replacement for print and everyone in the bookselling and publishing industry were scared. It looks like our love affair with ebooks is over, primarily due to stagnant sales and a resurgence of print.
Independent bookstores are the places where you drop in for the latest paperback, listen to a reading from a favorite author or find a unique gift for a unique friend. And they're thriving. According to the American Booksellers Association, its membership grew for the ninth year in a row in 2018, with stores operating in more than 2,400 locations. Not only that, sales at independent bookstores are up 5% over 2017.
Meanwhile, sales for ebooks are completely stagnant. Ebook sales have slipped by 3.6% in 2018 and generated over $1 billion dollars. This is a far cry from 2015 when the format made over $2.84 billion dollars. Meanwhile hardback and paperback book sales grew by 6.2 percent and 2.2 percent, respectively. Revenue for trade book publishers was $7.49 billion in 2018, an increase of $341.5 million (4.6%) compared to 2017, according to the StatShot Monthly report from the Association of American Publishers. Each of the trade book categories – Adult Books, Children's/Young Adult and Religious Presses – saw revenue growth. Revenue for trade books includes sales to bookstores, wholesalers, direct to consumer and online retailers.
Adult Books – grew the most ($247.4 million) compared to 2017 and revenue for hardback increased by double digits within the Adult Books category, but not every format benefitted from the category growth – mass market books and physical audiobooks saw declining revenue compared to 2017.
Although print books are enjoying a resurgence, things are not rosey for Barnes and Noble. Barnes & Noble is closing locations and is actively trying to sell the company. You'd be hard-pressed to find a book store in a mall these days. Amazon Books is doing well, but they only operate less than a dozen stores.
There are a few reasons why ebook sales have been declining over the past four years. They doubled in price, when publishers gained control over pricing, instead of Amazon or Kobo charging their own. You cannot loan an ebook to a friend and cannot resell an ebook, once you have finished it. Lots of people have embraced Overdrive, and are borrowing ebooks from the public library. In 2018 65 different library systems each loaned out more than one million ebooks in the space of a year; one system, Harris County Public Library in Texas, loaned out more than two million ebooks.
According to a statement from OverDrive, "A record 65 public library systems each loaned over 1 million digital books to readers in 2018. Achieving this level of reader engagement: 44 city or county library systems and 21 regional or state consortiums. Seven libraries reached this million book milestone for the first time. Notable prolific digital libraries for 2018 include Toronto Public Library (5.6 million loans, an all-time high for any library) and the National Library Board of Singapore, the top digital library outside North America, with growth of 113% over 2017. The fastest growing digital library of these 65 systems was Washington County Cooperative Library Services (OR), which saw usage of their collection grow 146%."
courtesy of GoodEReader